中古 EDWARDS 306 #89773 販売用
This EDWARDS 306 has been sold.
Check our Similar Products below, use our
Search feature
to find more products available for sale or
contact us
with any questions you might have.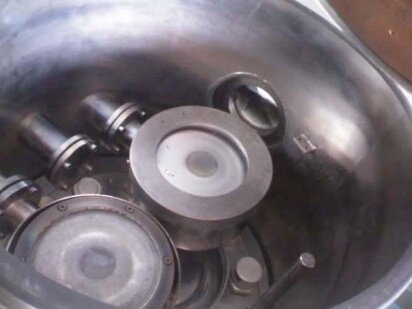 Sold
ID#: 89773
機器の詳細:
Manual sputtering system 10" from spinning substrate holder on top to targets on bottom Stainless steel chamber, 12" diameter x 10.5" tall Includes viewport Diffusion pump Dual sputtering guns (~3.5" diameter) Glow discharge for soft etch Micrometer adjusted gas input Pirani gauge ADVANCED ENERGY MDX digital DC sputtering supply Manual valving Options available: Ion gauge to measure vacuum level at 10-7 (installed) Mass flow control for 2 gases Upgrade to cryopump.

[+] 続きを読む
[-] 閉じる